We already know you can change your character's gender, hairstyle & skin colour but there were alot of new clothes in the trailer you might have overlooked (some entirely brand new!).
The trailer starts off with a female character wearing a new green pineapple themed top + sandals to show off the new tropical island vibe. Nintendo has always encouraged gender-neutral gameplay in animal crossing, this is expressed through clothes which can be worn by any gender regardless of stereotype (for example, dresses/skirts for males). This can be seen in the woodchuck style plaid red shirt & the explorer outfit set worn by the female character: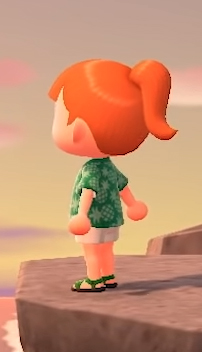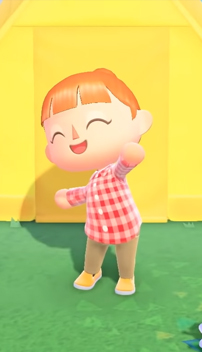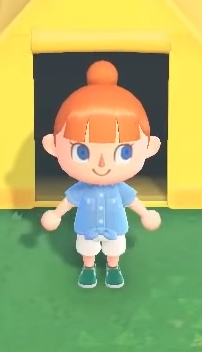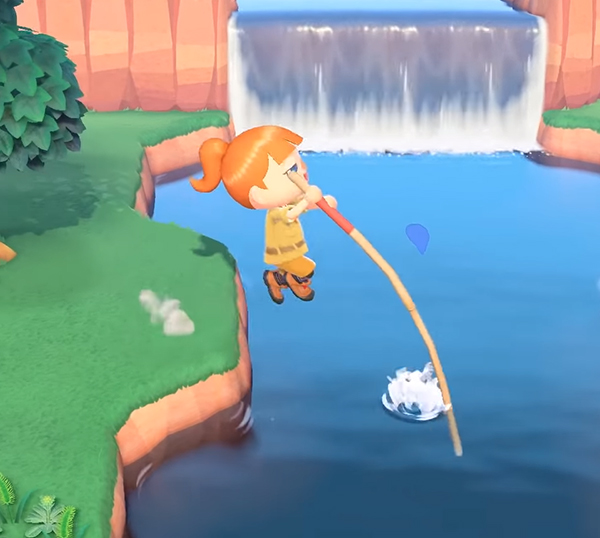 Going barefoot on the beach no longer leaves realistic footprints
The beach shot shows the female character walking around barefoot. Interesting to note that footprints are still left by the character whilst walking barefoot, however the prints left are no longer the 'human-style' realistic print we saw in new leaf. Whether this was a design choice or early stages remains to be seen: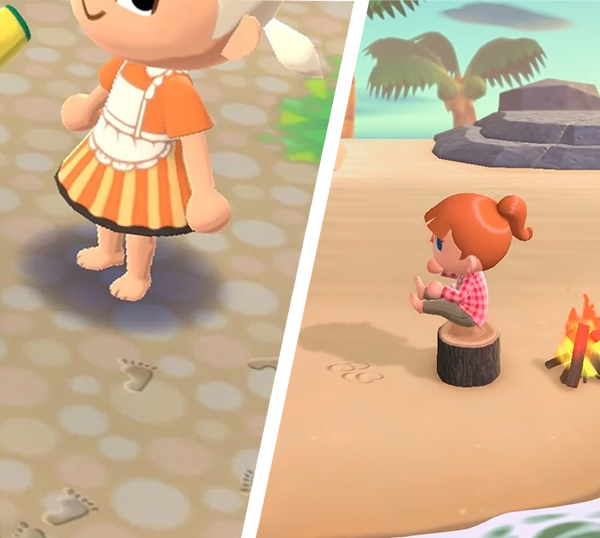 Necklaces & Accessories
For those of you who are eagle-eyed, you may have noticed a necklace hanging from the female character's neck in the shot of her digging up a tree. This might be part of the shirt, but as this is an entirely new shirt design, it's possible there's an additional necklace accessory around her neck: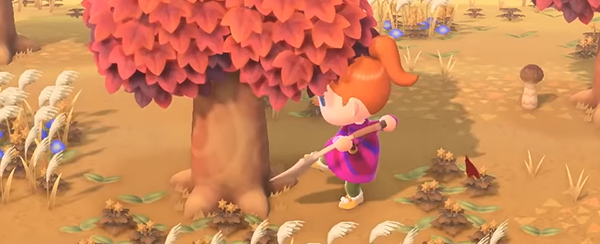 Pocket Camp Coats Make A Comeback
For those who didn't play Animal Crossing: Pocket Camp, Nintendo started introducing full-length coats from the coat collection event: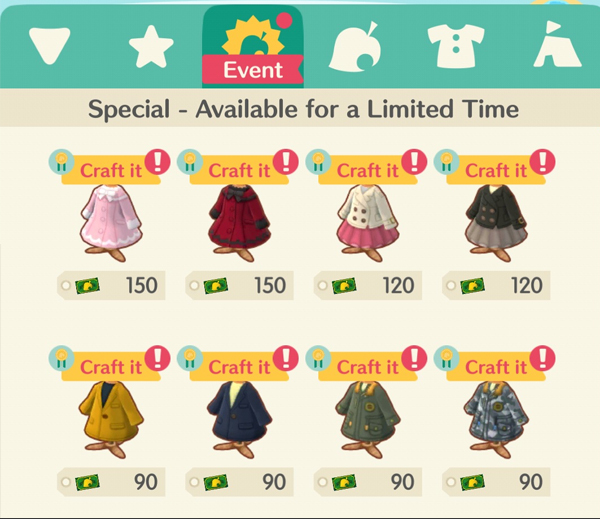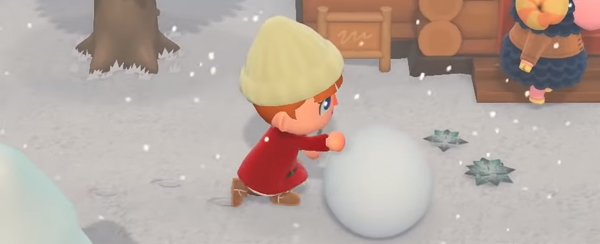 Clothes from Pocket Camp are coming back in Animal Crossing: New Horizons in the form of winter coats. Some extra new clothes include a beige sweater, a new brown winter style dress for females, & blue overalls, which might be an introduction of full-length clothes that cover over the top of shirts.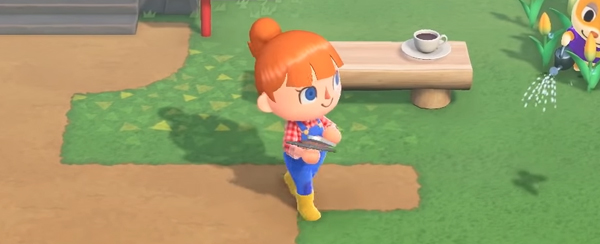 The final scene which had all 8 players walking towards the beach face briefly showed the ability to wear bags & backpacks. This is a welcome accessory for the animal crossing series: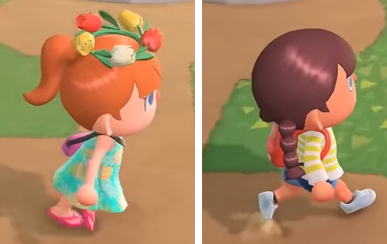 With a few new clothes & accessories shown in the trailer alone, we're sure to see a whole lot more on release. What new clothes and accessories would you like to see? Let us know in the comments below!